MB-Series LED Bollards

(12V / 120V / 230V LED Single-Louver)
MB-Series LED Bollards

(12V / 120V / 230V LED Single-Louver)
The MB-Series bollards are the ultimate in heavy-duty landscape lighting.  Made of cast brass, these fixtures are larger in scale than other Beachside fixtures and use LED lamping exclusively.  Access to the vapor-proof glass lens for re-lamping is via stainless steel socket screws at the underside of the bottom louver.  Standard shaft heights are 4, 12, and 28 inches; custom shaft heights are available.
The MB-Series bollards have another application ideal for their rugged construction: docks.  A standard 4″ high x 4″ diameter shaft surrounds an internal brass collar, which is securely attached to the top of a pylon by 3/8″ stainless steel lag screws.
MB-series bollards with amber and red-orange LED lamps are certified as "Wildlife Friendly" by the Florida Fish & Wildlife Conservation Commission.  To view these fixtures click HERE.
Remote transformer required for 12V
Durable construction: all brass components and shades
CSA Listed to US and Canadian safety standards, file #190030
| | |
| --- | --- |
| Voltage | 12V, 120V, 230V |
| Lamps | Integrated LED, MR16 LED |
| CCT | 1000K |
| | 1500K |
| | 2700K |
| | 3000K |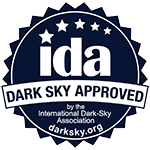 GU5.3 MR16 LED  •  Remote transformer required
| | |
| --- | --- |
| 5W-A-NFL | 5 Watt AMBER (1500K)*  TURTLE FRIENDLY |
| | |
| 5W-NFL-27 | 5 Watt Narrow Flood (2700K) |
| 5W-NFL-30 | 5 Watt Narrow Flood (3000K) |
| | |
| 8W-NFL-27 | 8 Watt Narrow Flood (2700K) |
| 8W-NFL-30 | 8 Watt Narrow Flood (3000K) |
Cree LED light engine  •  Remote transformer required
| | |
| --- | --- |
| 7W-A | 7 Watt AMBER (1500K)*  TURTLE FRIENDLY |
| | |
| 8W-RO | 8 Watt RED-ORANGE (1000K)*  TURTLE FRIENDLY |
| | |
| 11W-827 | 11 Watt Warm White (2700K) |
| 11W-830 | 11 Watt Warm White (3000K) |
* Wildlife Lighting / Turtle Friendly as Approved by Florida Fish & Wildlife Conservation Commission
| | |
| --- | --- |
| HSM-LED | Half shield for 180° illumination |