Beachside Lighting was started in Hawai'i in 1994 with the intent of building a reputable line of quality exterior lighting fixtures.  This came as a result of wondering why so many ocean-side estates on Honolulu's prestigious Kahala Avenue had landscape lighting that was literally falling apart.  The answer was in the materials used:  plastic, powder-coated aluminum, and even steel.  It was no secret that copper and various brass alloys had proved themselves for centuries in near ocean environments.  Thus, an exclusively copper and brass line of landscape fixtures was born.
Over the years, the landscape line's components and engineering were continuously improved.   Wall-mounted exterior fixtures for architectural applications were also added.  Today, Beachside Lighting has a young, energetic team to provide the best in exterior lighting worldwide (see Do It Right).  Based in Kailua on O'ahu's windward coast (above), we moved into a new facility at Kapaa Quarry Industrial Park in April 2007.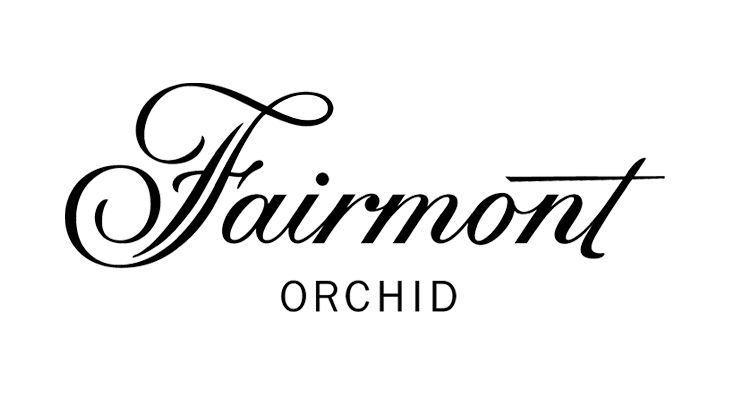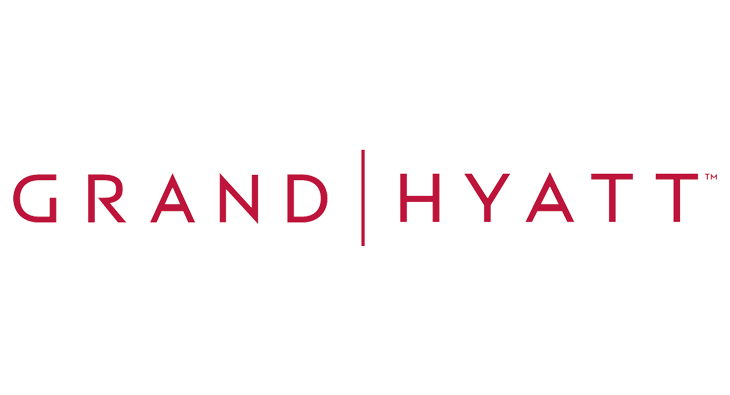 CARIBBEAN
Fairmont Southampton Bermuda

Crane Beach Club Barbados

Sandpiper Hotel Barbados

Ariel Sands Bermuda

9 Beaches Bermuda

Various Residences – Bermuda

Necker Island, British West Indies

Canouan Island, St. Vincent

Hyatt Regency Grand Cayman

Hyatt Dorado Beach Puerto Rico

Four Seasons Exuma

Four Seasons Nevis

Ritz Carlton Jamaica

Westin Resort St. John

Marriott Frenchman's Reef, USVI

Various Residences – Barbados

Courtyard by Marriott Suan Juan

Various – Mustique

7 Stars Resort – Turks & Caicos

St. Thomas

Peter Island

RItz Carlton Club – St. Thomas

Oil Nut Bay, Virgin Gorda, BVI

Four Seasons Resort Estates Nevis
FLORIDA
Various Residences – Islamorada

Cheeca Lodge Islamorada

Bonefish Bay Islamorada

Various Residences – Key Largo

Various Residences – Jupiter

Hilton Panama City Beach

Hyatt Key West Resort

Ritz Carlton Key Biscayne

Ritz Carlton Naples

Various – Ponte Vedra Beach
ASIA
Four Seasons Landaa Giraavaru, Maldives

Four Seasons Resort Langkawi, Malaysia

Four Seasons Resort Desroches Island, Seychelles

Four Seasons Hotel Bangkok, Thailand
We rely on Beachside Lighting fixtures to last for a lifetime at both beach and inland gardens. They are the sturdiest fixtures available anywhere, while their copper and brass materials and form are simply beautiful. The lack of glare with the generous shade of path light and the subtlety of the hanging bell light in illuminating a pathway without an obvious source is without parallel. I recommend Beachside fixtures for all of our landscape lighting projects. They are truly the best.
I wanted to take the time and let you know how satisfied I have been with the service and quality that you offer.As a independent consulting and design firm we often order samples and "mock up" our applications to better assist the client in their decision making process.This is a process and requires a lot more of your time and resources in providing my company with what we need to write the specifications.I have been very pleased over and over with the quality and service you offer at Beachside. I look forward to many more orders together.Thanks again!!!!
We have been living on the Islands since 1952. In our dealings with your staff, you are the best in customer service. We wanted you to know you have two more very satisfied customers to add to your list. Aloha.
Beachside Lighting truly makes high quality fixtures in terms of function, design and durability. Last year, my home in St. Thomas, USVI, was hit by two Category 5 hurricanes two weeks apart. Despite widespread devastation, our Beachside Lighting fixtures not only remained intact, but worked just as good as they did prior to the massive storms. Of the numerous Beachside Lighting fixtures we have, the only damaged fixtures were the two sconces on either side of our custom heavy mahogany door, caused by the door repeatedly slamming open and shut before being torn off from its hinges! You all make awesome products there!
I am very pleased with the quality of Beachside Lighting products for our clients. The styles are clean and understated which enhance the beauty of the finishes.
Thank you for your quick response in shipping our PO# 2660.The owners of this home have one home at the Hualalai Resort and two beautiful homes at Kukio Resort, all with Beachside Lighting fixtures.The fixtures arrived as promised.They have been installed and are working beautifully.The owners are very happy and impressed with the great service given by Beachside Lighting and Aloha Light & Design, Inc.We try not to push too hard, but when we are asked to jump through hoops, it is so nice to know that we have manufacturers like Beachside that are willing to go the extra distance with us to accommodate them.We would like to thank you very much and let you know how much your efforts are appreciated by us and our loyal customers.Great job to everyone at Beachside Lighting!
As I sat on the patio last night (that would be my patio, in Florida, that is so beautifully illuminated by my light fixtures from Beachside Lighting!!), I realized with shame and regret that I had not sent you a note to express our thanks, since the fixture was repaired and returned! Thank you so much for your quick response and for arranging the pickup, repair and return of the fixture. Your phone calls and instructions were appreciated and the customer service response by Beachside Lighting is nothing short of 'over-the-top'! My husband and I both agree that we made the right choice and I know that we have enhanced the beauty and the value of our home by using high quality products from your company. Even during the day, when the lights are NOT on, we have people remark on how attractive the fixtures are in our patio landscaping. I love it when people tell me how beautiful my plants are, but having someone tell me I have 'beautiful light' is a real bonus. Again, please forgive the delay in the heartfelt thank you. I hope that I have many opportunities to recommend Beachside Lighting!
Over the years, we have utilized Beachside Lighting fixtures on quite a number of projects.The overall quality has far surpassed any other lighting fixtures on the market.The lighting product line, in my book, is the best.My landscape business has been operating now for 10 years and our scope of work varies on projects.The services that we offer the community are landscape design, plant & tree installation, irrigation installation, low voltage lighting installation and landscape maintenance.The type of accounts that we carry are high end custom residential homes.Our clients all request that they have the best.This is why we recommend Beachside Lighting.When our clients inspect the fixtures they are convinced of the overall quality.

It is a blessing to have a business like Beachside Lighting here in the Islands.As I business owner, I never have to worry about customer satisfaction and service with their fixtures.I would highly recommend using Beachside Lighting to anyone that is thinking of lighting up their outdoors.
In 2004 I called up Beachside Lighting to help us light up our back yard and new waterfall. They came out immediately and gave us wonderful advice on what lighting fixtures to use that would be "salt resistant" and easy to operate. Thanks to Beachside we have a beautiful lighting system in our back yard and it has operated flawlessly. I have recommended Beachside Lighting to all my friends and clients. They are the best!
Over the last few years, the quality of your products and the superior customer service you and Aloha Light & Design provide is something unequalled. The fixtures you produce are of the highest quality; that we know we do not have to worry about call backs to repair or replace them. Even if we have some minor issue, the 10 year warranty you provide, is always a huge selling point to us and our customers. Also, in this ever changing field, your willingness and ability to adapt and custom design fixtures to meet the needs and wants of our customers and our harsh environment is a great help to us as well.Thank you again for your innovation and commitment to providing the best product out there.
I purchased landscape lighting from Beachside over ten years ago.During that time, the fixtures have performed as advertised.They have been through Guam's harsh salt air and sun, weathered several typhoons and have developed a beautiful patina finish. The fixtures are solidly built, easy to maintain and to repair without expensive electrician assistance.Whether for my home or my business, Beachside Lighting is the first place I go for exterior lighting.The staff there is most helpful and the company provides prompt service!
The finished product far exceeds the dreams I had of what all this might look like. I just couldn't be happier with the final result!! I want to say THANK YOU to you and all the folks at Beachside Lighting that helped make this happen. Super quality product and super quality customer service.
We purchased directional lighting for our coconut palms, uplighting for several area palms, and a pathlight. We are very pleased with our choices. The fixtures are beautiful out of the box but grow much more so with the natural patina process. Heavy and extremely durable– absolutely built to last. Customer service is commensurate with the top-notch quality of the product. Krishna Chatterjee was great to work with in the planning and install process: detail-oriented, conscientious and able to answer all my questions. Walked the ground with me prior to our purchase to provide recommendations. Both he and Rick Benedict followed up with us afterward to ensure everything functioned as designed. Thank you very much, Beachside Lighting. Our yard looks great at night!
I love my Beachside lighting! These wonderful lights completely and tastefully transformed my yard from a daytime scene to a nighttime tropical showpiece. I have to say that the design assistance, recommendations, and the easy and open communication with Beachside Lighting made the installation a breeze. And after six years of nightly use, other than replacing a few bulbs, I have not had a single issue with any of the installed lights. These beautiful light pieces have provided my family with the added security and safety we neglected. It also provided us with additional "room" we didn't fully realize we had….our yard.Thank you Rick and Beachside Lighting! As a real estate professional and a satisfied homeowner, your lights are truly showpieces, and your service is as genuine and reliable as the products you produce. Thanks for everything!