After 2 years, this resort needed to replace its landscape fixtures.
Exterior lighting is no different from other categories of building materials: it can either be done correctly…or not. The photos below, taken at a tropical resort in the Pacific, show fixtures that have been severely compromised by the salt air environment. The rusted steel tubing and melted plastic lamp enclosure of the bollard, along with the flaking powdercoating over the directional's failed knuckle, represent poor material choices for those applications. Only two years after opening, this resort needed to replace its landscape fixtures. It could have been done right the first time.
Not Withstanding Salty Environments
These photos show fixtures that either could not hold up to the salt air environment or were not rugged enough for their installations.
Beachside Lighting Does It Right
Our fixtures have held up over the years
Original Install Date: 2004
This fixture has withstood the salt spray from the crashing waves, fewer than 20 feet away.
One cylindrical housing is removed on this double-headed directional to reveal a socket and lamp that have been protected from the elements.
The inside of the cylindrical housing is as clean as the day it was installed.
OUR MISSION
Beachside Lighting was established to fill a need for corrosion-resistant exterior lighting fixtures in Hawaii's moist, salt-air environment. While our specific focus on durability has given specifiers the best choice in near-ocean applications worldwide, Beachside's fixtures can be used in any locale where quality is a concern. Our mission statement is to deliver, in three specific ways:
Quality Materials
Our products have always been built with the highest regard to quality. Made from copper and heavy-wall brass, Beachside's fixtures have withstood years of use in locations where most aluminum fixtures fail. While the engineering of our fixtures has progressed over the years (our aim being constant improvements), Beachside Lighting has always used—and will not ever use anything but—corrosion-resistant materials.
Product Delivery
Beachside's attention to a short lead time is a top priority. With some fixtures already on the shelf, smaller orders may ship the same week (often in 2-3 business days). Mainland orders are often "air + ground", with typical 6 -8 business day lead times to the east coast (or 2nd day air freight if specified). We often ship to Florida-based Caribbean freight forwarders.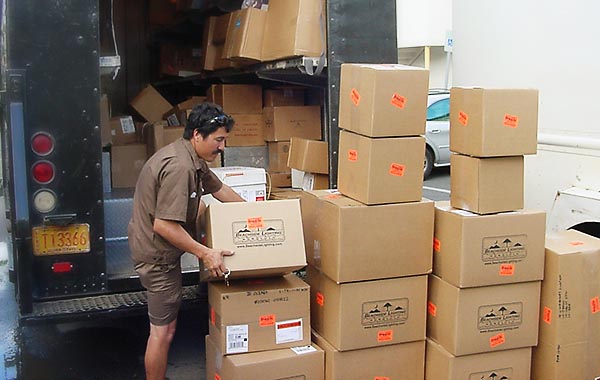 Listening
We are committed to being the best in customer service, and that means listening. Every customer's concern is a chance for us to exceed his or her expectations. Customer feedback has led to Beachside advances and new fixtures altogether. We welcome the opportunity to turn an idea for a custom fixture into a reality.